Construction begins April 25 at Metro Square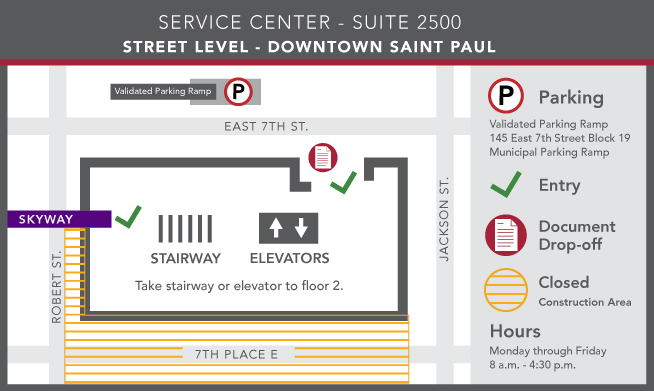 Construction begins on Monday, April 25 at the Seventh Place entrance to Metro Square. Access to Service Center - Downtown Saint Paul (suite 2500) is available through the Seventh Street entrance and through the skyway. Services are available 8 a.m. to 4:30 p.m. Monday through Friday.
The Seventh Place entrance will be closed through spring 2023. 
Posted on
Tuesday, April 19, 2022 - 11:19 a.m.