Fix-It Clinic
Image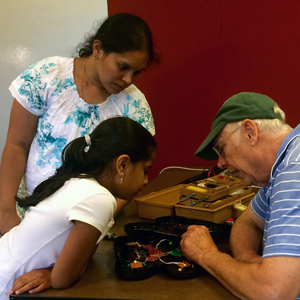 Date: September 30, 2023
Time:
10:30 a.m. - 1:30 p.m.
Location:
Newell Park Recreation Center
900 Fairview Ave. N.
Saint Paul, MN 55104
Get directions
Ages: All
Beginning of tab section with 2 tabs. Left and right arrow keys will navigate between tab navigation links.
At Fix-It Clinics, residents bring in small household appliances, clothing, electronics and more to receive free guided assistance from volunteers with repair skills to disassemble, troubleshoot and fix items.
Fix-It Clinics build community connections and reduce the number of repairable objects that are thrown in the trash.
Back to tab navigation.
End of tab content.