Mobile HHW Collection - Saint Paul, Across from State Fairgrounds
Image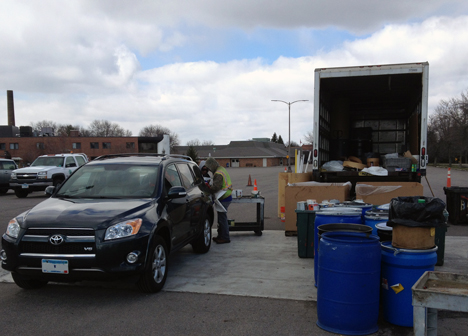 Location:
Saint Paul
1660 Como Ave.
Saint Paul, MN 55108
Get directions
Ages: Adults
Beginning of tab section with 1 tabs. Left and right arrow keys will navigate between tab navigation links.
Free household hazardous waste collection is available in Saint Paul at 1660 Como Ave. on Fridays and Saturdays throughout September. There will be no collection on September 1-2.
The site is open Fridays from 10 a.m. - 6 p.m. and Saturdays from 9 a.m. - 4 p.m.
Back to tab navigation.
End of tab content.