Winter Warming Spaces open in Saint Paul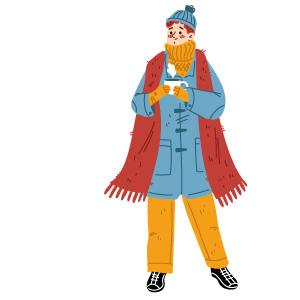 In preparation for the coldest winter months, Ramsey County has opened winter warming spaces in Saint Paul for residents who are experiencing homelessness. Through the end of March 2024, the following locations will be open every night from 6 p.m. to 9 a.m.:
Saint Paul Opportunity Center (Opens Nov. 15)
422 Dorothy Day Place
For single adults and couples
Central Baptist Church (Opens Dec. 4)
420 N. Roy Street
For youth ages 14-24
Warming gear, like hats and gloves, light snacks and hot beverages will be provided as well as free van transportation to and from the warming spaces. The free shuttle service will run from 6 p.m. to 9 a.m. each day. Ramsey County housing services and support staff will also be answering calls and emails from 5 p.m. to 5 a.m. to help refer people to available warming spaces or extra shelter beds.
View detailed information at ramseycounty.us/WarmingSpaces
Posted on
Wednesday, November 15, 2023 - 1:00 p.m.