Orienteering
Contact us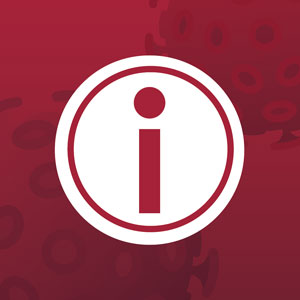 Service alert - COVID-19
Orienteering equipment rentals are temporarily suspended while the building is closed. Please call 651-266-0360 for information on how to obtain a course map or to inquire about the availability of a naturalist-led orienteering program for your group.
Ramsey County's orienteering course is located at Tamarack Nature Center.
What is orienteering?
Orienteering is the sport of cross-country navigation with a map and compass. The goal is to find the shortest, safest route between a series of marked landscape features, in order and in the shortest possible time.
Permanent orienteering course
Tamarack Nature Center's orienteering course was designed in cooperation with the Minnesota Orienteering Club (MNOC) to offer an introduction to orienteering for school groups, scouts, youth groups and families. Beginner, intermediate and advanced routes are available.
Participants use a map and compass to navigate to five or more control points, each with a distinct pattern that is recorded on a punch card. Multiple teams can be on the same course running different routes simultaneously.
Course availability
While orienteering can be a year-round activity, Tamarack's orienteering course is closed for general use during the months of December, January and February to preserve the groomed cross-country ski trails at our site. If your group would like to do some orienteering in winter, we may be able to provide a naturalist-led program. See program rates below and contact us about naturalist availability.
Classes, rental and sales
Rentals and sales are available during normal building hours for on-site usage only. Classes teach the basic skills needed to successfully navigate a beginner orienteering course: reading a map, using a compass, judging distance/travel time, orienting a map and matching features on the ground to map symbols. A group course and timed beginner course are included in classes. Call 651-266-0360 for more information.
Class rates
Beginning orienteering class: $6.50/person, $78 minimum
Two hours, includes all materials.
Rentals
Single Rental: $2
Includes one each: compass, map and punch card
 
Group Rental: $20
Includes 10 each: compasses, maps and punch cards. Also includes one air horn.
Sales
Paper maps: $4
Punch cards: Four for $1