Law Library
Contact us

Hours
Monday-Friday
8 a.m. - 4:30 p.m.
The Library is closed
on county holidays.
The Ramsey County Law Library provides residents with free law-related resources including books, journals, electronic databases, informational workshops and legal assistance. Law Library staff members are trained in legal research and can assist patrons in locating legal information in the library.
The law library is open to patrons conducting legal research or who have business in the courthouse.
At this time, the Housing/Conciliation Court Clinic and the Criminal Law clinics will continue with phone consultations. Please call the library at 651-266-8391 to set up an appointment.
Learn more about what law libraries can do to help self-represented litigants by watching this video.
Visit the story map to learn more about county law libraries across the United States.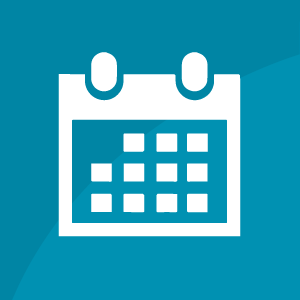 Continuing Legal Education
Pre-register for the law library's monthly continuing legal education session via Zoom.
Wednesday, Dec. 13.
Noon-1 p.m.
Title: Changes to Landlord/Tenant Laws
Judge Stephen Maxwell portrait celebration and Judicial First Panel

In 1968 Judge Stephen L. Maxwell was the first African American appointed to the district court bench, not only in Ramsey County, but also in the entire state of Minnesota.
On Oct. 13, there will be a celebration held at the Courthouse in honor of Judge Maxwell's judicial and professional career in the downstairs City Conference Rooms 40A and B between 3-4:30 p.m. Please come and join us to celebrate!
The event will be in person and will be recorded. And light refreshments will be available immediately after the program. This is a collaboration between the Ramsey County Law Library and the Ramsey County Bar Association.
Please register for the event through this link here: RCBA Event (mnbar.org)
New Ramsey County Digital Law Library
The law library offers remote access to Lexis treatises via the Ramsey County Digital Law Library. 
Registered users can check out electronic copies of essential resources such as: 
Dunnell Minnesota Digest
LexisNexis Practice Guide: Minnesota Criminal Law
Minnesota Civil Practice
Minnesota Family Law Practice Manual
Minnesota Residential Real Estate
Pirsig on Minnesota Pleading
Stein on Probate
And many more! This resource is available to attorney patrons of the Ramsey County Law Library. To determine if you are eligible, please contact the law library at 651-266-8391 or email us at [email protected].
Access the digital law library
Remote hearings in Ramsey County at the Law Library
If you wish to participate in a remote hearing in Ramsey County, but don't have a computer or space to do so, the Law Library can help. We have space, access to reliable WiFi, and equipment to help you safely attend your hearing. You can schedule your appointment with the law library by calling 651-266-8391.
Housing and conciliation consultation
Criminal expungement workshops
Board members and library staff
Law Libraries: Open to the Public
Learn how law libraries across the United States – including the Ramsey County Law Library – are building stronger communities by serving self-represented litigants in this video created by the American Association of Law Libraries and the Self-Represented Litigation Network.