Cash Assistance
Contact us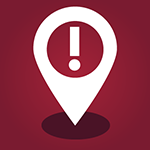 To apply for Cash, SNAP, Child Care Assistance or Emergency Assistance, visit: mnbenefits.mn.gov.
All Financial Assistance intake interviews will take place over the phone, rather than in-person. After an application is submitted and assigned, your financial worker will call you for a phone interview. Applications and verifications can be sent via email to [email protected], fax to 651-266-3942 or can be dropped off in a form drop box at sites throughout the county. See form drop-off & walk-in assistance sites.
To receive in-person help for financial assistance please visit our Metro Square location.  
Ramsey County offers cash assistance to eligible low-income residents through a variety of programs.
To apply for cash assistance visit: mnbenefits.mn.gov.
General assistance for low income adults
Minnesota Family Investment Program
Minnesota Supplemental Aid