Maplewood Properties Site Planning
Contact us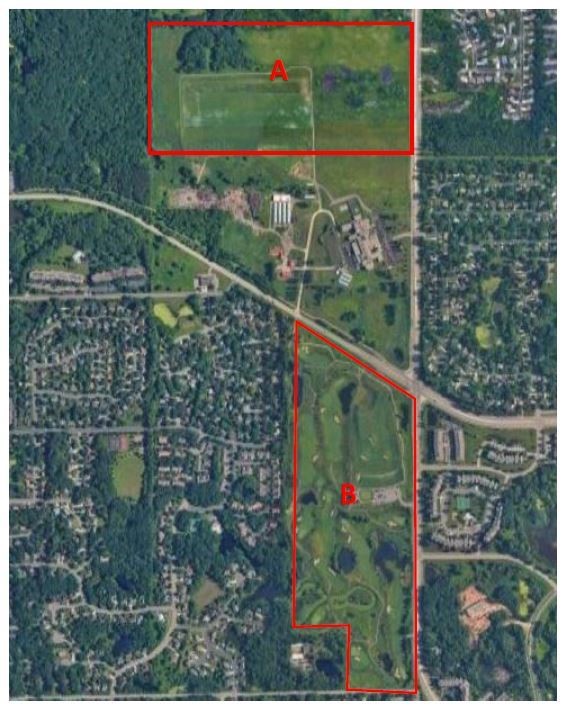 Ramsey County and the City of Maplewood are working together to plan for potential future development at the 88-acre site currently owned by Ramsey County and formerly operated as The Ponds at Battle Creek golf course, and a 77-acre undeveloped parcel just north of the Ramsey County Correctional Facility. The Ponds at Battle Creek closed as of September 12, 2021.
Request for Development Interest (RDI) – Maplewood Properties South (Site B)
Ramsey County is seeking single-family residential proposals from responders with the ability, experience and financial resources to purchase and develop the 88-acre parcel located at 601 South Century Avenue, in alignment with both the principles of Ramsey County's Equitable Development Framework and the City of Maplewood's Comprehensive Plan. Additionally, the county seeks proposals dedicating a minimum of 10% of units for first-time homebuyers.
Read full RDI for Maplewood Properties South- Site B (PDF)
How to submit a proposal 
Interested parties should submit an email to Jean Krueger, Director of Ramsey County Property Management, with a subject line that reads "Proposal for Maplewood Properties-South". Complete proposals must be received by 4 p.m., Jan. 17, 2023 and must not exceed 25 pages. 
Ramsey County reserves the right to amend or withdraw this RDI at any time, to waive minor irregularities in the RDI process, and to reject any or all RDI responses.
Frequently asked questions