Ensure Place-based Inclusion and Create Resilient and Equitable Communities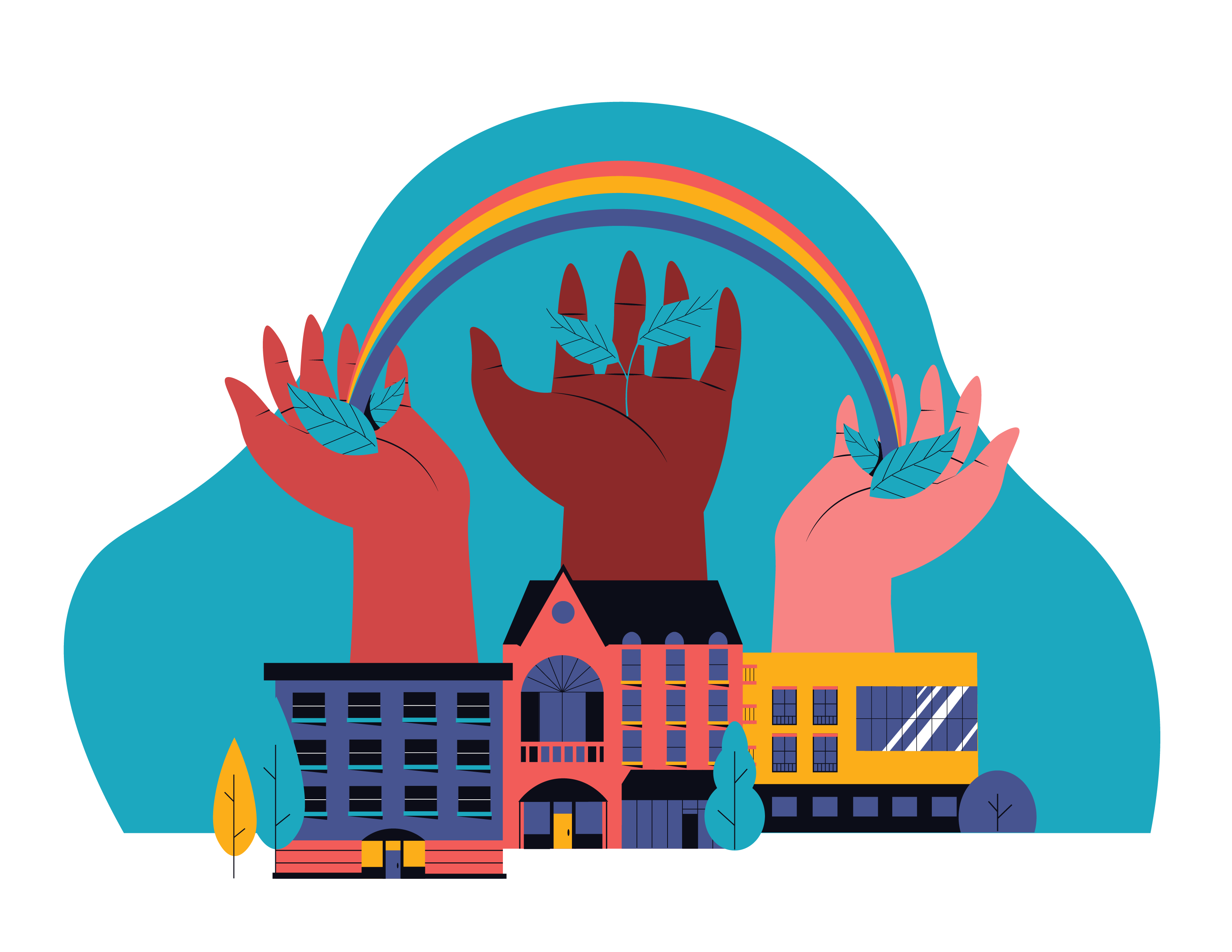 Within the region, Ramsey County remains a relatively affordable place for people to rent or own a home. Yet we are seeing that market pressures and the economic impacts of the COVID-19 pandemic are creating new housing cost challenges including greater housing instability for many households. Ensuring that all current and future households across the county have access to affordable housing choices –whether they rent or own; whether they have a family, are college students, empty-nesters, or are in other phases of life – is critical to our shared long term economic health and prosperity.
Prior to the COVID-19 pandemic, home values and rents were rising across the county. Across all income levels and housing types, the housing market did not include enough inventory to meet demand. Too many Ramsey County households are cost-burdened, meaning they are paying more than 30% of their annual income for housing. The market is not building enough housing to meet the demand from seniors, service workers, and others in lower-paying professions, or for those with disabilities or who make less than $25,000 annually (i.e. 30% of the area median income). This challenge is anticipated to grow, placing further strain on the housing market and county services for all households. There is a growing need to provide supportive services to ensure homelessness is rare, brief, and non-recurring. Additionally, the data finds that Black, Brown, Asian, and Indigenous households face the greatest disparities in terms of housing cost burden, homeownership, and income levels. These disparities reflect decades of racial bias within governmental policies and financial services, and the extraction of land and homes from Indigenous peoples and Black households without fair compensation. Addressing these needs and disparities benefits all Ramsey County residents and builds broader community wealth.
Between 2014-2019, approximately 1,400 total affordable and market-rate units were built annually, with about one-third of these being affordable units. Simply put, not enough new housing is being built. The shrinking supply is pushing up rents and home values and creating an extreme housing cost burden for low-income families. At the current pace of new construction, it would take more than 21 years to build enough units to provide an affordable home for those very low-income households living in the county today.
Over 65,000 households in Ramsey County spend more than 30% of their income on housing. Within these households, most of which are renters, roughly 45% are extremely cost-burdened and spend more than half of their income on housing. Within the larger metropolitan region, Ramsey County offers some of the most affordable neighborhoods. However, much of this "naturally occurring affordable housing" (NOAH) is the result of aging, unsafe housing stock where occupants may face overcrowding, exorbitant energy costs, and exposure to health contaminants. Approximately 6 out of every 10 affordable units are located within Saint Paul. Across Ramsey County, 61% of the NOAH rental units are in buildings that are at least 50 years old, and only 8% are in buildings that are less than 10 years old.
Preserving currently affordable housing while improving its condition is a key priority. Providing funding for the preservation of units that can help keep rents low, support energy efficiency and other modifications, and tighten requirements around quality maintenance are some of the multitudes of policy and programmatic levers explored in the section below. Presently affordable housing includes subsidized and unsubsidized rental housing. Current estimates are that 3,205 Low Income Housing Tax Credit (LIHTC) units will expire by 2030, further reducing the availability of affordable housing. When targeting county preservation resources, a priority is on key transit and economic corridors that provide affordable access to economic opportunity. 
About the Artist - Mayumi Park
Current Economic Conditions Shaped by Past Policy
A More Resilient and Equitable Community - Strategy 1
A More Resilient and Equitable Community - Strategy 2
A More Resilient and Equitable Community - Strategy 3
A More Resilient and Equitable Community - Strategy 4